Our Story
Our story is the story of friendship and shared passion.
Over many years, inspired by conversations with his good friend, the Michelin-Starred Italian chef Luciano Tona, Irish chef and restaurateur Ross Lewis developed an idea for a restaurant that would combine Irish hospitality with the irrepressible Italian spirit: a meeting of equals with only the best produce, Irish and Italian, slow grown so you can savour the many layers of flavour.
And so Osteria Lucio was born.

Our Food
With great knowledge and wonderful produce comes the ability to simplify – to create dishes that are uncomplicated yet uncompromising, full of clean flavours that speak to the skill of both grower and chef.
Whether it's arrancini or wood-fired pizzas, antipasti or home-made pasta, our food expresses the best of the Irish and Italian terroir.
Our Drink
Because we're an Italian restaurant, Lucio naturally has an extensive wine list, but we also offer a fine selection of beers, spirits and cocktails.
All of our wines come from smallholdings across Italy. These are winemakers whose love of wine is clear, and whose joy in giving full expression to their vineyards sings from every glass. Just try some and see for yourself.
Our Team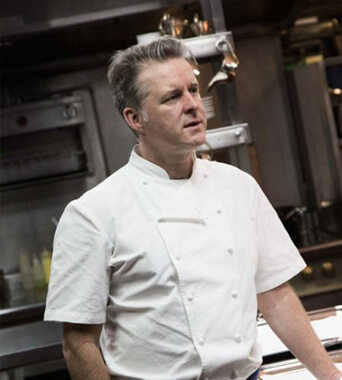 Ross Lewis
Owner
Paulo Correia
General Manager